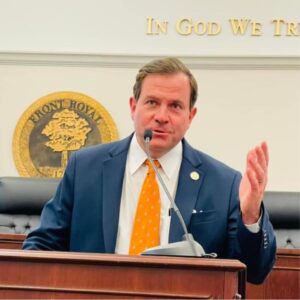 I know that the only way to stand up for our Constitutional rights is to have active participation from an informed and engaged electorate.
I want to do everything I can to help voters who want to vote, do so without any issues.
Below is some information you might need to vote this November. If you have any specific questions, email me at Bill@ElectBillWiley.com
I am asking for your vote on Tuesday, November 7, 2023.
Apply to Vote Absentee by Mail
P.O. Box 2034
Winchester, VA 22604
"Bill Wiley is a family man and businessman, who, as a member of this community, has contributed his time and talents to public service. He knew the work of Council is not glory and recognition, and he will bring that same driven attitude to Richmond. Winchester is on a roll, and we need people like Bill Wiley to keep us on the right track!"
Bill Bayliss
Managing Director – Investments
The Bayliss Wealth Management Group of Wells Fargo Advisors